Shipping Policy

TO USA
Free Shipping: 3-5 workdays by DHL/USPS/FEDEX...

TO ORDER Around the World
Free shipping: 5-7 workdays by DHL/UPS/TNT/FEDEX...

How much dose the shipping cost?
We offer free shipping for most orders in the world! But for some countries or areas, we now don't provide shipping service.

What is the shipping method?

Adugii supports various shipping channel, such as Fedex / DHL / UPS / USPS / TNT / GES / DPEX to ship orders, if you want to choose the shipping method, please contact Adugii before shipping your order.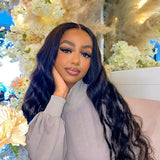 How long is the shipping?

3-5 workdays for orders in USA and 5-7 workdays for orders around the world.

Helpful Hints:
1.Normally, the local shippers deliver packages on workday( Mon. - Fri.).Therefore, to ensure your parcel will be delivered to you safely and punctually, it's better for you to choose an address where you can receive the package on workday. It's better to keep your phone on, because the shipper might contact you by phone.

2.Some shipping services we use may have the customer's signature to be successfully delivered. If we ship the orders to your delivery address and someone signs for it, we will not be responsible for any loss or theft of the package. Therefore, please make sure that you or your authorized person are at the delivery address.

3.If we have shipped your order, we cannot accept cancellation or return of the order halfway. So we won't bear the cost of this case.
Contact Us
If you have any concerns or your order is urgent, pls contact us directly by  +86 151 3688 7905, service@adugii.com or leave a comment on your order.